Mission Statement
Walking Tall provides compassionate life coaching to young men grade 7-12 by establishing permanent connections with Christian faith-based mentorship, and by building personal respect, integrity and character through job-readiness skills.
Vision
Walking Tall inspires one another not by the things we say but by the things we do. By believing that, we can be assured that Godliness will be passed on in ways we don't expect to the most helpless among us.
Our new Golf Stik are available for $95 each, get 2 or more and go out for a new fun game of golf!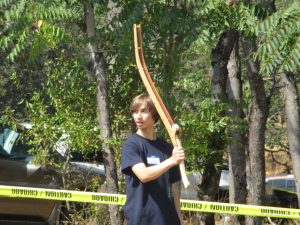 Click here to order Golf Stiks
.
NEWS:
 April 2018: Now that Walking Tall is a 501c3 non-profit corporation, your tax deductible donations can be mailed to:
PO Box 3789
Central Point, OR 97502
Donations can be made directly to:
Walking Tall Southern Oregon
or WTSO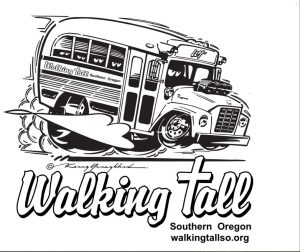 (artwork of bus provided by Kenny Youngblood)
BUS PROJECT: project has been invited to SEMA (largest automotive aftermarket trade show in the world) this October, but funding is required to finish it. Your help would be gratefully appreciated!
WEEKLY PROJECTS: *AUTOMOTIVE *CARPENTRY *
MONDAY: CARPENTRY AND AUTOMOTIVE  6pm – 8pm
OUTSIDE ACTIVITIES INCLUDING: DISC GOLF  * FISHING * ARCHERY AND MORE…
Call Tom or Judy for more details (541) 664-6000 or email: walkingtallsouthernoregon@gmail.com
Walking Tall Location:
8200 Blackwell Rd. Central Point, OR
Map to event
Informational Documents:
Walking Tall Southern Oregon is a 501c3 non-profit organization.